LCR Sunday School 2018 -19
School runs from September thru May
8:30am: Worship Gathering
9:30–10:30am: Sunday School
10:45am: Worship Gathering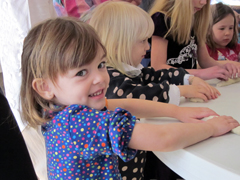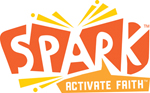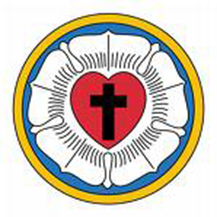 We are excited for another great year of Sunday School! This year our kids will be studying The Living the Word curriculum, which offers lots of different opportunities for learning and fun. Susan Knapp has returned as our Directory of Sunday School, and we have lots of dedicated teachers this year, as always. If you would like to be involved, please don't hesitate to let Susan know. And if you or someone you know has a preschool or school-aged child, be sure to sign them up for exciting Sunday mornings!
We are proud and excited to have Dennis Goett, who is running our middle & high school youth program this year; so make sure all of the youth find their way to the youth room on Sunday mornings at 9:30am for great conversation and faith-building activities.
Sunday School Instruction
Sunday School classes are offered each week for children ages 3 – Grade 8. Each week is special at Resurrection as the children gather to sing, create projects, greet one another, and share their love of Jesus – their Savior and Best Friend.
Become A Part of Our Sunday School – Share Your Faith
If you have any questions or suggestions or would like to volunteer to be a part of the Sunday School, or perhaps you'd like to help with the
* School School instruction
* Music (piano or guitar)
* Christmas Program
* Confirmation Program
* Breakfast with the Pastor
* Video Program
* Program during Lent
Simply say YES and let us know!
For questions or if you would like to help, please email Pastor Nicole Schwalbe
2018-19 Sunday School Curriculum
This school year we will use The Living Word curriculum. The Living Word is a Sunday School faith formation program for kids ages 3 – Grade 8.

The Living Word empowers kids' creativity and imagination as they explore Scripture through exciting activities that reinforce the lessons.

Kids open their Bibles each week and engage in Scripture! Watch them grow in their faith by encountering God's Word while participating in activities that reinforce the Bible stories.

The Living Word lessons are designed to engage every child in active learning! Age-appropriate lessons designed for multiple ages and reinforce key points of the stories and help kids get more out of Sunday school, no matter what their learning style may be.
Please note:
Sunday School will be held weekly from 9:30-10:30am. At 10:30, several teachers and students have other responsibilities that they need to attend in preparation for our 10:45am worship gathering. We appreciate children being picked up by 10:30.

We do collect a Sunday School offering. It is an opportunity for the students to learn more about stewardship. Please utilize the Sunday School envelopes you have at home. If you cannot find them, an offering can be placed in an envelope with "Sunday School" written on it. If you did not receive offering envelopes, please send in a note with your child and we'll help secure a set for you.

Adult Bible Study, held in The Soul Café, is a great opportunity to meet with other parents and adults and to be guided through a course of study which again parallels that of the children.

Finally, we ask that you keep the Sunday School in your prayers that it may do as God desires, and also be of benefit to your family's spiritual growth.